Ginseng Chicken Soup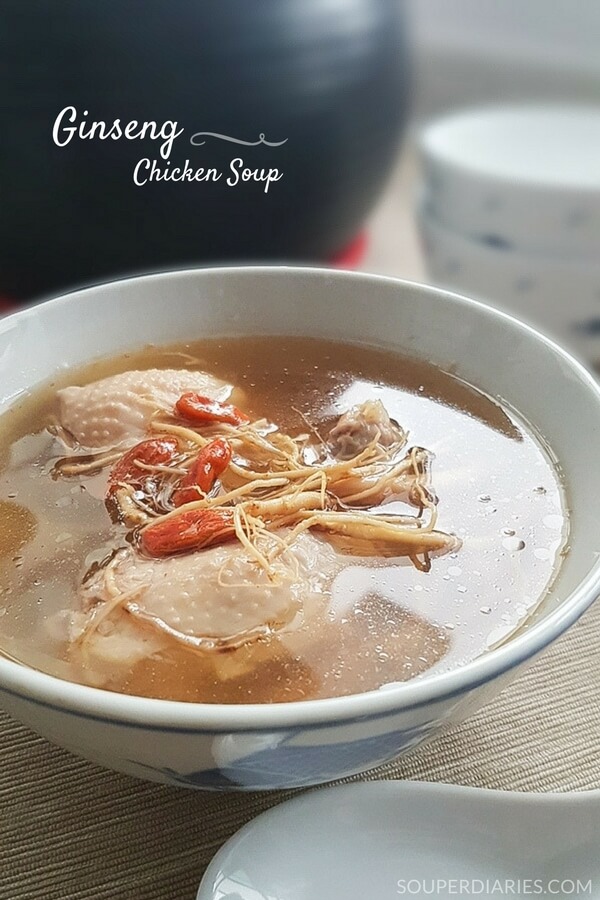 Recipe type:
Slow Simmer Soup
500 g chicken pieces
38 g American ginseng beard (人参须)
30 g wolfberries
20 g huai shan
6 dried red dates
1 dried honey date
6 cups water
Rinse all ingredients and set aside.
Blanch chicken in boiling water for about 3 minutes to remove scum
Bring water to a boil in a soup pot. Place all ingredients (except for goji berries) into the pot and bring to a boil. Continue boiling for 3 minutes. Reduce heat and simmer for 1 hour or longer (30 minutes more) if you prefer a stronger ginseng flavor.
Add wolfberries in the last 10 minutes of cooking. Season with salt to taste and serve hot.