Crysanthemum Tea with Ginseng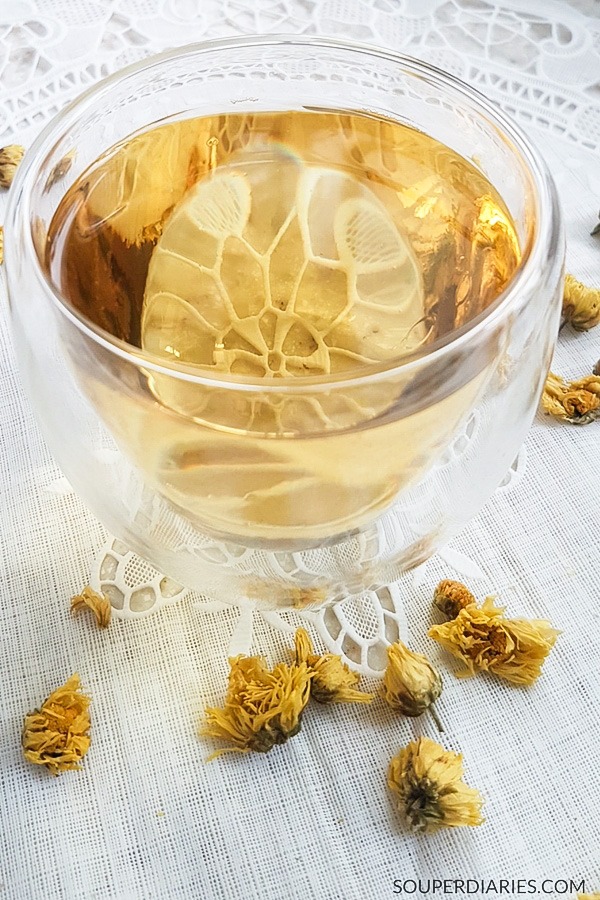 Recipe type:
Drinks and Desserts
25 g dried chrysanthemum flowers
5 g ginseng beard
8 cups water
100 g rock sugar (or to taste)
Rinse dried herbs and set aside.
Bring water to a boil in a pot. Add rock sugar and let it dissolve. Turn off heat.
Add dried chrysanthemum flowers and ginseng beard into the pot. Stir to let the ingredients submerge in the hot water.
Cover and let steep for 15 to 30 minutes. When ready to serve, pour out the tea through a tea strainer into serving cups. Alternatively, use a teapot with a built-in strainer.
Recipe by
Souper Diaries
at https://souperdiaries.com/chrysanthemum-tea-benefits/