Chinese Herbal Chicken Soup Recipe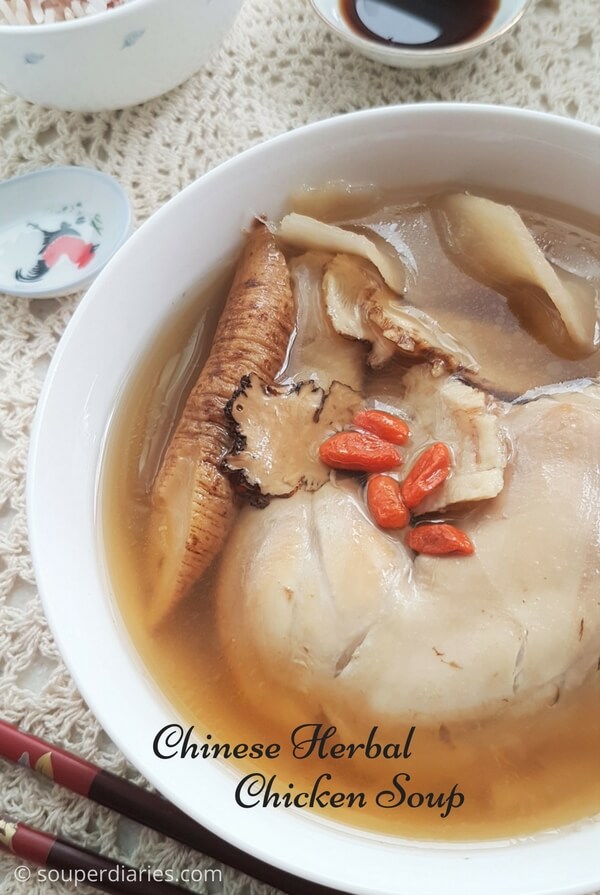 Recipe type:
Slow Cooked Soups
Blanch chicken pieces in a pot of boiling water for a few minutes until you see the scum and dirt float up. Remove and set aside.
Rinse all the dried herbs briefly to remove dust and dirt. Put the dried herbs and water into a claypot and bring to a boil. Once the water starts boiling, add the chicken parts.
Lower the heat to the smallest flame and simmer for at least 1.5 hours or 2 hours the most. The chicken should be tender but not falling apart.
Season with salt before serving.
1. This recipe serves four. If you plan to use less chicken (say about 350 g), reduce the amount of water to 6 cups.
2. Chicken on the bone is recommended for this recipe and not chicken breast as the former is more tender.
Recipe by
Souper Diaries
at https://souperdiaries.com/chinese-herbal-chicken-soup/