SHARK'S FIN MELON SOUP RECIPE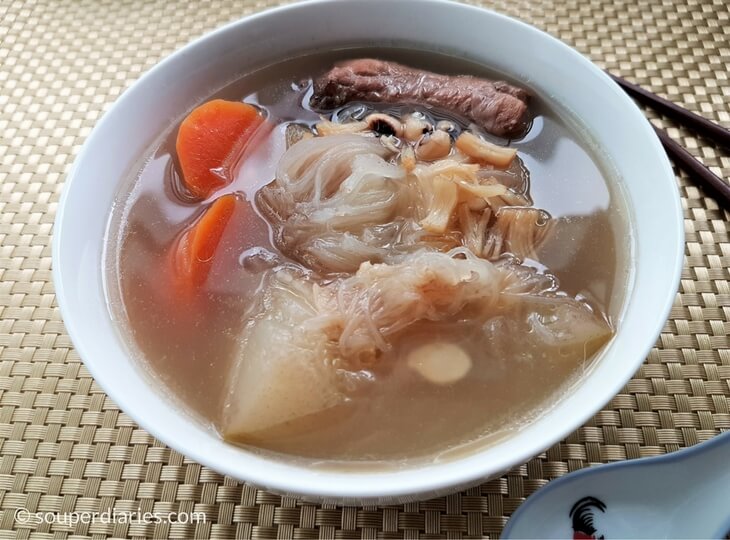 Recipe type:
Slow Simmer Soup
Shark's fin melon section (about 1 kg)
350 g pork spare ribs
100 g black eye beans - rinsed
3 honey dates
2 small carrots - peeled and cut into chunks
6 dried scallops - soaked in hot water till softened (retain water for soup)
About 8 cups of water
Blanch pork ribs in hot boiling water for a few minutes to remove impurities. Remove and set aside.
Wash shark fin melon and cut into big chunks.
Put all ingredients into a soup pot and bring to a boil. Then simmer over low heat for around 2 hours. Season with salt to taste and serve hot.
1. This recipe is enough for 2 meals for a family of 5. You can adjust the amount of ingredients according to how many people are eating.
Recipe by
Souper Diaries
at https://souperdiaries.com/shark-fin-melon-soup/